AMBER M. BROWN, DO, MS AWARDED 2022 RESIDENT OF THE YEAR
Resident of the Year Award
Amber M. Brown, DO, MS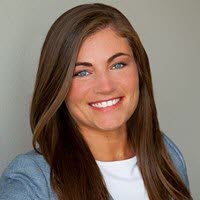 Amber M. Brown, DO, MS is a 2019 graduate of Des Moines University College of Osteopathic Medicine (DMUCOM) and is currently in a pediatric residency at the Main Medical Center.
Dr. Brown is an advocate for osteopathic manipulative medicine (OMM) through her development and implementation of OMM services in the pediatric clinic and in her work on designing an osteopathic curriculum in advancing educational opportunities for faculty, pediatric residents, and medical students as part of the residency program and for clinical staff at the Barbara Bush Children's Hospital. She has conducted several presentations to include panel discussions at SAAO events and specific topics of interest to the pediatric profession.
Dr. Brown has demonstrated her commitment to osteopathic philosophy through numerous research activities which include co-authorships of poster presentations and published articles. She is currently involved in a prospective, clinical study in which she developed the study protocol and secured IRB approval The Effect of Osteopathic Manipulative Medicine on Improving Quality of Life Outcomes in Inpatient Pediatric Oncology and Sickle Cell Disease Patients. She is on track to have this study completed in time to analyze the data and submit the results for publication prior to finishing her resident training.
Dr. Brown has demonstrated leadership qualities on national committees in multiple leadership roles. She has been a member of the RAAO Executive Council serving as the national coordinator, as chair and is currently the immediate past chair. She has also served as the resident member on the AAO Membership Committee, the Education Committee, the Board of Trustees and on the Board of Governors, as well as serving on the Pediatric Program Evaluation and Pediatric Program Wellness Committees at the Maine Medical Center Department of Pediatrics.
Dr. Brown is deserving of the AAO's Resident of the Year award with her demonstration of the qualities of an outstanding resident as set by the AAO through her: enthusiasm and commitment to osteopathic philosophy, application of osteopathic manipulative medicine, and her involvement in the profession; and interest in scientific exploration of osteopathy.
Potential recipients are nominated by any AAO component society or AOA-approved osteopathic residency program. Individuals nominated exhibit osteopathic principles and practice at their residency programs and encourage other residents, faculty and students to continue to use OPP during their residency career and practice. 
Share this post: